Jaaney Kyunnn Dil Jaantaaa Haiii, Tu hai toh I'll be alright !....... While every 90's kid will understand the importance of exchanging friendship bands, we have found something even cooler ! Celebrate this friendship day, with gifting them a Memory Map ! A map about your College, or about the Tapri, or your friend's flat, to all the places that have played a key role in your yaarna. Cheers to your dosti! Here's a list of captions that will help express your feelings !
Here's to convincing each other's moms for many more spontaneous plans!
From Tapri ki chai and quick bites to gourmet dinners, you're my favourite food companion.
I'm so excited to tell your kids about your high school crushes!
True friendships start with "I really thought you were a *itch when I first saw you."
Oh you haven't done your homework either? -beginning of a beautiful friendship.
Thanks for being the calm listener to my 3 am rants.
I went for the trip, not knowing I'll be returning with a friend that'll stay with me for a lifetime!
I love you and I'll never stop embarrassing you on your birthday by posting your worst pictures!
For all the times you've answered my mom's calls while I was on dates saying, "Ha aunty, hum sath me padh rahe hai", you're my one true saviour.
You're my best friend, even though I sometimes want to strangle you for your lamest jokes.
Day 1 : Hey, let's be friends? *Two months later* : Bhagwan pls bachao mujhe isse
‍
To the friend who shares new songs they think you'll like! You're the real MVP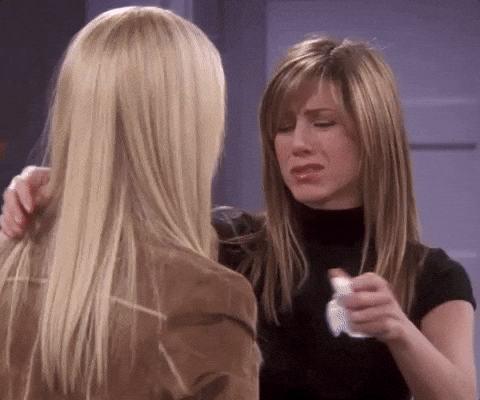 You make my life better by each new show you introduce me to!
Tu nahi hota, toh koi aur hota, but kisi aur mein tere jitna dum bhi na hota.
We still have the "if nobody marries us, we'll marry each other" pact, right?
It's time to tell them that YOU LOVE THEM NO MATTER WHAT! Click below to make your Memory Map Now!